Frequently clients have asked me for great referrals for professional services in the Dallas Fort-Worth Area. From time-to-time they are in need of plumbers, handymen, landscapers, painters, contractors, window cleaners, house cleaners, and the like.
Over the years I've developed a list of service providers that I trust to take great care of my clients.
Now I've made it easier for past clients and their friends/family to access my All-Star Team of local pros in the DFW community.
Simply click the picture below to get started!
Blessings,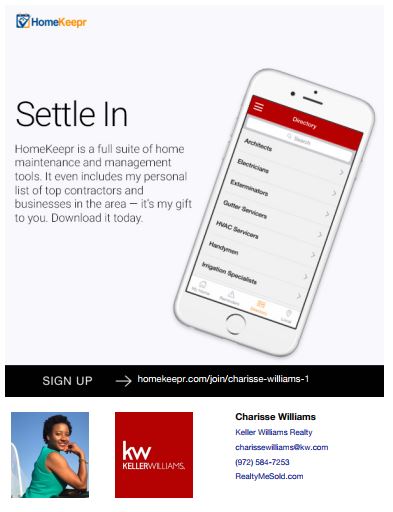 Professional Service Providers You Will Find:
Agricultural Land Specialist
Air & Duct Quality Services
Appliance Services
Appraisal Services
Architects
Asbestos & Mold Services
Assesors
Attorneys
Bathroom Remodeling
Blinds
Boat Dock Repairs
Branding Company
Cabinet Services
Carpenters
Carpet Services
Chimney Services
Cleaning & Maid Services
Commercial Lenders
Concrete Works
Contractors
Corporate Housings
Credit Repair
Deck & Patio Services
Digital Floorplans
Doors & Window Services
Driveway Services
Dry Rot Specialist
Drywall Installers
Electric Services
Electricians
Estate Sales
Eviction-Foreclosure Attorneys
Exterminators
Flooring
Garage Door Repair
Gutter Services
Handyman
Hard Money Lenders
Home Builders
Home Owner Insurance Providers
Home Warranty
HVAC Specialists
Inspectors
Investment Lawyers
Irrigation Specialists
Finance Company
Flooring
Foundation Repair
Home Security & Alarms
Junk Haul
Landlord Insurance
Landscapers
Lawn Service
Lenders
Loan Officers
Movers
Painters
Pergola Companies
Pet Sitters
Photgraphers
Pool Services
Printing
Private Lenders
Property Management
Plumbers
Retirement Communites
Rent to Own Programs
Roofing
REO's
Short-Sales Foreclosures
Staging Company
Stonemason
Structual Engineers
Surveys/Surveyors
Tax Lawyers
Title Companies
Window Cleaning
Window Replacement